Knee Pain and Knee Swelling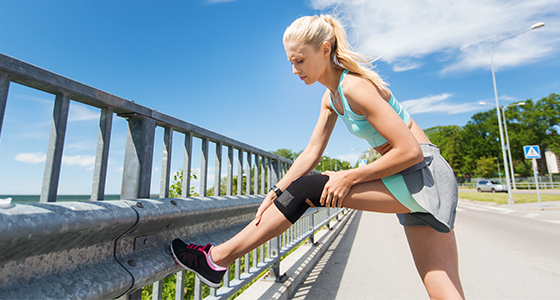 There are dozens of causes for knee pain and knee swelling… the most common include OSTEOARTHRITIS and INJURIES. Whether your knee pain or knee swelling is mildly annoying or painfully debilitating, you will want to identify the likely cause and treat it to minimize future problems. Chronic or long-standing pain and swelling may lead to joint tissue damage, cartilage destruction, and bone softening… therefore treatment is usually recommended.
If your goal is to avoid or delay knee replacement surgery, our doctors work with different treatments that combine to help minimize the grinding between knee bones, stabilize the knee joint, and strengthen the supporting soft tissues.
If you are unsure whether to seek professional medical treatment, a phone call to our office can help determine whether a visit to our doctors is necessary.